I don't think I am particularly vain. I am aware that there is more to me than my appearance. That my value in the world isn't determined by the shape of my belly or the amount of wrinkles on my face.
I have had two babies, so I am also fully aware of the incredible ability of the female body to grow a baby and birth that child into the world. I am in full appreciation of the female body. I am also in full appreciation of my body. Most of the time I feel comfortable in my skin. From playing elite sport as a netballer to growing and birthing babies, I am proud of what my body has achieved.
That being said, I have had my moments. Especially after the birth of my second daughter. I was desperate for my body to just 'bounce back' (I have spoken a lot recently about moving away from this desire to 'bounce back'. I feel like this desire only leads to feelings of lack and desperation). In the 4 months after I gave birth I ignored every bit of advice I have ever given as I searched for the quick fix. Of course, nothing worked. I'd just had a baby, I didn't have the motivation to stick to anything.
Except it didn't. And I felt what so many other Mum's feel when we look at our new postpartum bodies in the mirror. Desperate. Desperate for things to just bounce back. Desperate to be in control of our bodies once again. Desperate for a quick fix.
I realised there had to be a better way. A way to lose weight and still celebrate all that our bodies have done for us. A positive approach to weight loss. A focus on embracing our postpartum bodies rather than trying to bounce back or look for that quick fix.
Step 1. Give your body
the
chance to recover
The more you can allow your body to rest and recover in those early postnatal weeks, the easier you will find it to return to a healthy weight. No matter how fit you were before you gave birth, your body needs time to recover.  You will be in a much better position to build your fitness and strength quickly if you allow your body a chance to fully recover.
My tip is to create a timeline setting out your return to postnatal fitness. Ideally you will give yourself at least 6 weeks to really focus on allowing your body to recover. During this time, you can take all the pressure off yourself to return to fitness and just nourish your body and enjoy being in that baby bubble.
Your timeline can be fluid, so really tune into your body and continue to give it what it needs to really thrive.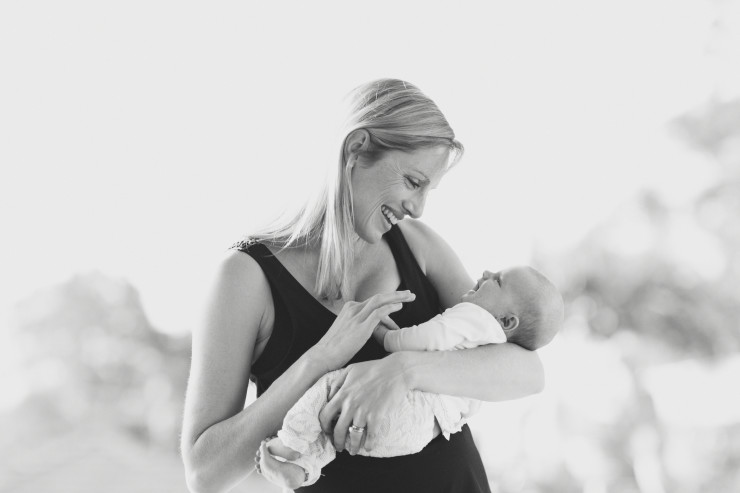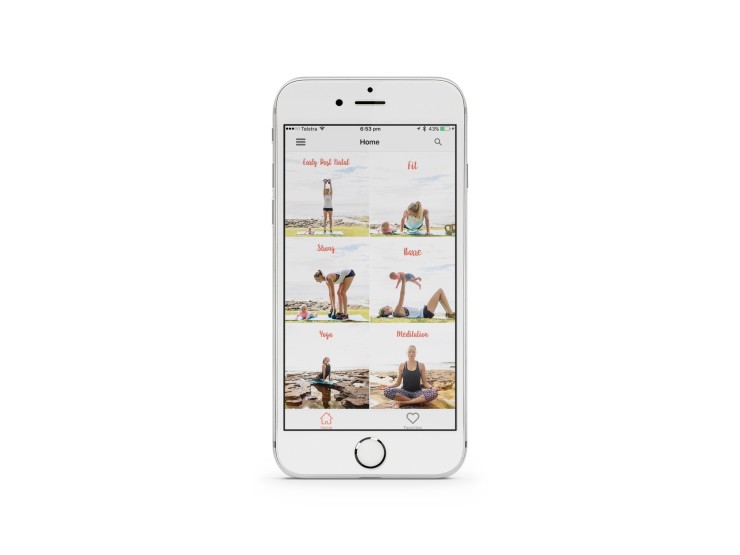 Step 2. Find great postnatal exercise
When I move, I feel confident. I feel empowered. I feel like I am moving forward. It is also a huge mental and emotional release for me. Postnatal exercise should make you feel good. It should support and strengthen your body. It shouldn't make you feel exhausted or like you are pushing your body to do things it's simply not ready to do.
I created the Fit Mummy Project App just for this reason. Over 35 postnatal exercise, yoga and meditation videos that Mums can do from home to feel strong and empowered.
A good post-natal program like the Fit Mummy Project App will help to guide you back to exercise in a safe and positive way. It will show you exercises that are designed for your postpartum body and will help you to feel confident and empowered.
Step 3. Choose More Positive Thoughts
Next let's look at your thoughts. Whilst it is ok to have negative emotions, we don't want these emotions to dominate our whole lives.
Begin a practice of noticing your thoughts as they arise. Sometimes you will be deep in a negative thought pattern before you notice. The more you practice this, the earlier you will catch these thoughts.
Notice how your thoughts make you feel. Do they lift you up and make you feel empowered, or do that make you feel drained and deflated.
Another tip is to stop talking about your appearance to others. You are in control of how much your appearance dominates your thoughts.
It takes practice to get out of the negative self-talk cycle. Each time you catch a negative thought, replace it with a more positive one. It doesn't have to be extreme or over the top. You don't have to scream "I love my body!" Start with something that feels true to you.
These are my top three affirmations for increasing your level of self-appreciation.
I am proud of my body and the life I am creating.
I am happy with how I am right now.
I am enough just as I am.
Try this for a day or two and notice how the negative thoughts start to fall away.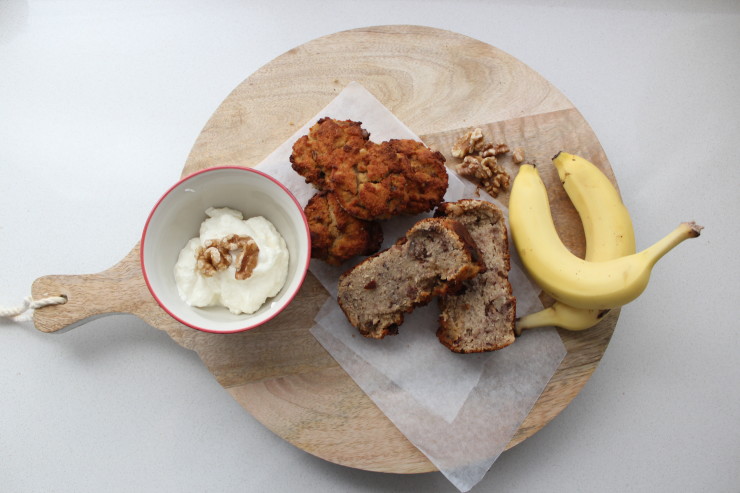 Step 4. Practice Mindful Eating
The best advice I can give to new Mums when it comes to diet is to eat in a more mindful way. Punishing your body through deprivation or diets never lasts. And it almost always leads to binging. I promise that if you are holding extra weight, these three simple steps will make a huge difference.
When you eat, don't do anything else.
Eat slowly.
Stop eating when you are full.
Step 5.

Wardrobe Re-Vamp!
 We all have our 'comfy clothes'. Pants that need a belt. Floaty tops. At 3 months postnatal my 'loose' clothes still didn't fit. They were too tight around my hips, they stretched across my giants boobs and they clung to my belly. It made me feel like crap.
Caring about what you look like doesn't make you vain or selfish. I am the first to admit I still wanted to look good. Squeezing into clothes that didn't fit me, did not make me feel good.
Invest in a few wardrobe staples that make you feel and look good. I loved the Hello Monday Essential Tights paired with a comfy tee or tank and a light jacket.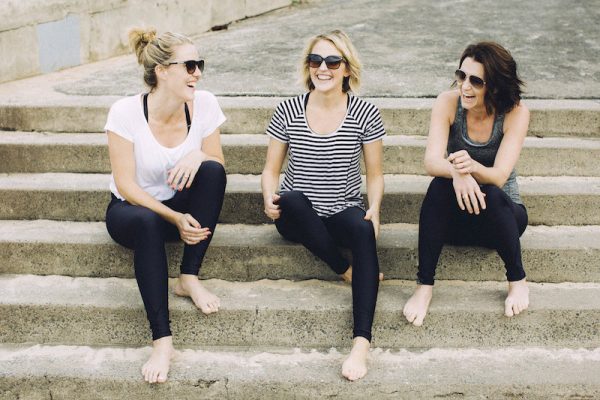 Kimmy Smith is a post-natal fitness expert, ex-professional athlete, fitness instructor, qualified yoga teacher and mother to two girls. Kimmy is on a mission to support and empower women to embrace the journey of motherhood. In 2016, Kimmy launched the Fit Mummy Projectand wellbeing hub, www.kimmysmithfit.com, an online destination that encompasses fitness, food and healthy mindset essentials including tips, advice, workouts, meal plans and recipes. It aims to help all new mums create a beautiful, fit and strong new body and life. 
Connect with Kimmy:
Facebook: @fitmummysquad
Instagram: @kimmysmithfit
Website www.kimmysmithfit.com