A thriving community of like-minded mums navigating the inevitable changes in life, career, business and parenting. Join our monthly events designed to leave you with a spring in your step and the reassurance that you aren't alone.
Unite with thousands of mums celebrating the good, bad and messy days. Join Mum Society now and stay up to date on the latest events, giveaways and exclusive offers.
JOIN FOR FREE
Launching soon, our Business Sessions will provide expert step by step guidance to help mums in business start and grow their business with confidence.
JOIN THE WAITLIST
Join us for the next Mum Society event
Mummy Time
with Chezzi Denyer & Lauren Dubois
It can be all too easy to look from the outside and assume other people – other mothers – have it together. When you're deep in the trenches it can feel as though you're the only one struggling…the only mother not revelling in beloved baby bliss.
Thank goodness for women like Chezzi Denyer and Lauren Dubois who are joining forces to throw a cold hard dose of reality onto the myth of motherhood bliss, at our next Mum Society event!
Uber successful producing powerhouse Chezzi found herself plagued with postnatal anxiety after the traumatic birth of her first daughter Sailor in 2011, followed by several bouts of mastitis. Now safely out the other side, and with second daughter Scout also having joined the family, Chezzi has created online mother's group Mummy Time TV, a place to chat, laugh and even cry as she and her guests discuss all things baby and parenting.
Former political journalist Lauren assumed that having dealt with tantrums and meltdowns from the people who run our country, having children would be a breeze. Now with two children, lovingly referred to as Thud and Pop, she realises just how wrong she was! Finding herself feeling isolated in the world of parenting, Lauren started her award-winning blog The Thud, where she shares her raw, hilarious and often foul-mouthed muses about surviving motherhood.
Join us on May 9 at Centennial Homestead for a refreshingly honest look at motherhood through the eyes of Chezzi and Lauren, where no topic will be off limits! We guarantee you will leave with a spring in your step!
BOOK YOUR TICKET NOW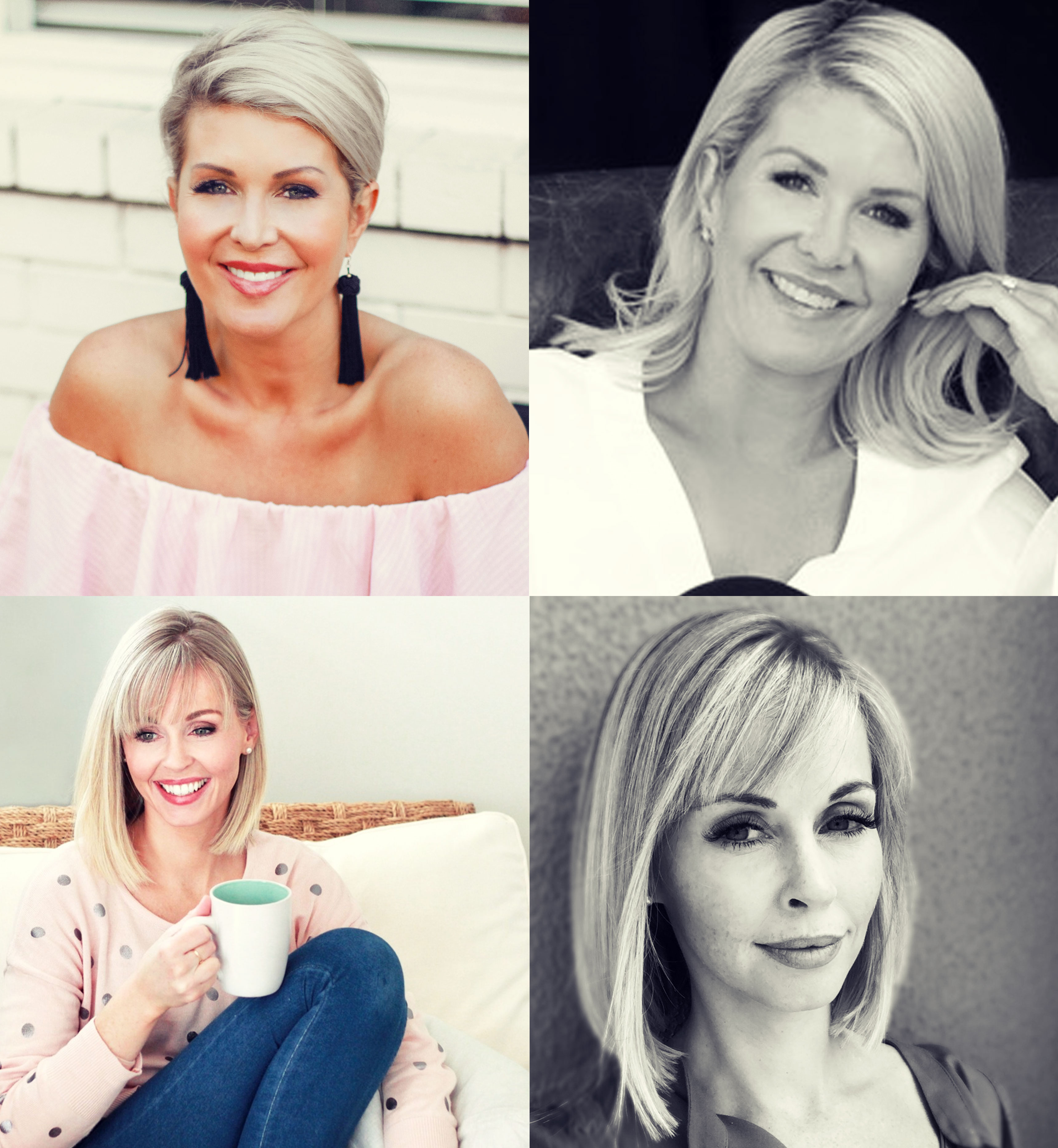 "Mum Society events are a fantastic opportunity to hear inspiring mothers share their stories and meet like-minded women for potential business opportunities or just to make new friends. They're always impeccably organised and Kylie is a passionate, exuberant host who clearly believes in her goal. I couldn't recommend these events more - you have to experience if for yourself!"

Melissa Wilson

Kidspot
"I thoroughly enjoyed the Friendships and Foundations event with Tess & Kate, it was such a lovely open and honest Q & A session, very engaging and thought provoking. I'm sure everyone took home a lot! I still have Vashti's as my superhero top favourite because she perhaps unknowingly taught me how to enjoy my kids in the present and not be in a hurry for the next stage. Always indebted to you and her for that one ;)"

Sarah

Feel Better Box
"We had THE BEST TIME! Still buzzing from all of the great energy in the room."

Kate Sutton

UberKate
"Thanks Kylie, we had a ball! Adored meeting all your fabulous members and could have gone on for hours. Looking forward to the next one; we will be in the corner taking notes with our coffees!"

Tessa White

Down That Little Lane
"Yesterday was my first time at a Mum Society event. I sat down started talking to other excited mums and was so excited to meet and hear such talented ladies share their story. What I was not prepared for, was to yes like you, to start to get so emotional and start to tear up. I finally after 9 months (I am a first time mum to a busy little 9 month old girl) felt that it is ok to want more for not only me but my family."

Lindax
"Thank you so much for organising this event-the guest speaker were fabuloso!! Totally inspiring yet realistic! Could have listened to them for the rest of the day:) Looking forward to finding out who will be your next guest speaker."

Anita Vitanova

The Inner West Mums
"Another fantastic event yesterday! Every one of your events is so different but equally inspiring. Kirsty was refreshing, honest, funny and I certainly picked up a few tips from her. Thanks a million Kylie!"

Dani Wylie

Kidzsize Living Sydney City
"Thanks so much for putting on a fantastic event this morning! It's the first I've been to and I loved it."

Katherine B
"Thank you for creating these events that make my skin crawl with inspiration and the feeling of women empowering women. I just think you are amazing! You have made a difference to my life when it matters most. No one understands just how lost you get in motherhood so to have that platform to bounce off like Mums Society. It's a gift. I recommend this group to everyone!"

Jess
"It makes me feel frustrated that we are so often left alone and underestimated as mums and you provide a very much needed breath of fresh air and empowerment needed to keep going."

Jessica K
"Such a fabulous uplifting morning surrounded by such lovely mums. Thank you!"

Jen S
"Wow Wow Wow!!! Every single event is the best one yet!!! "

Aleks
"Kylie, thank You for keeping it real. That's why we love you. Mum society is such an invigorating breath of fresh air!"

Lisa Marie
"I loved being a part of one of Mum Society's wonderful events in 2016. It was a great chance to have a relaxed chat with like minded women sharing our stories and challenges as we navigate motherhood and careers. The location, professionalism and execution of it all by Kylie at 34 weeks pregnancy was an amazing feat! I'd highly recommend anyone to speak or attend whenever they have the chance. Thanks for letting me be a part of it all!"

Beth Macdonald

Baby-Mac
You Don't Need To Do It Alone.
Join Mum Society and get free resources, support and inspiration to take control of your confidence & career.